Eagle Mountain House
Stay at Our Grand Hotel in Jackson, New Hampshire
Built in 1879, Eagle Mountain House & Golf Club is one of the few remaining Grand Hotels in the White Mountains of New Hampshire. A respite for visitors to the mountains of Jackson, New Hampshire's Carter Notch, this timeless hotel has enchanted generations of guests with its captivating views, idyllic location, 9-hole golf course, and award-winning cuisine at The Eagle Landing Tavern.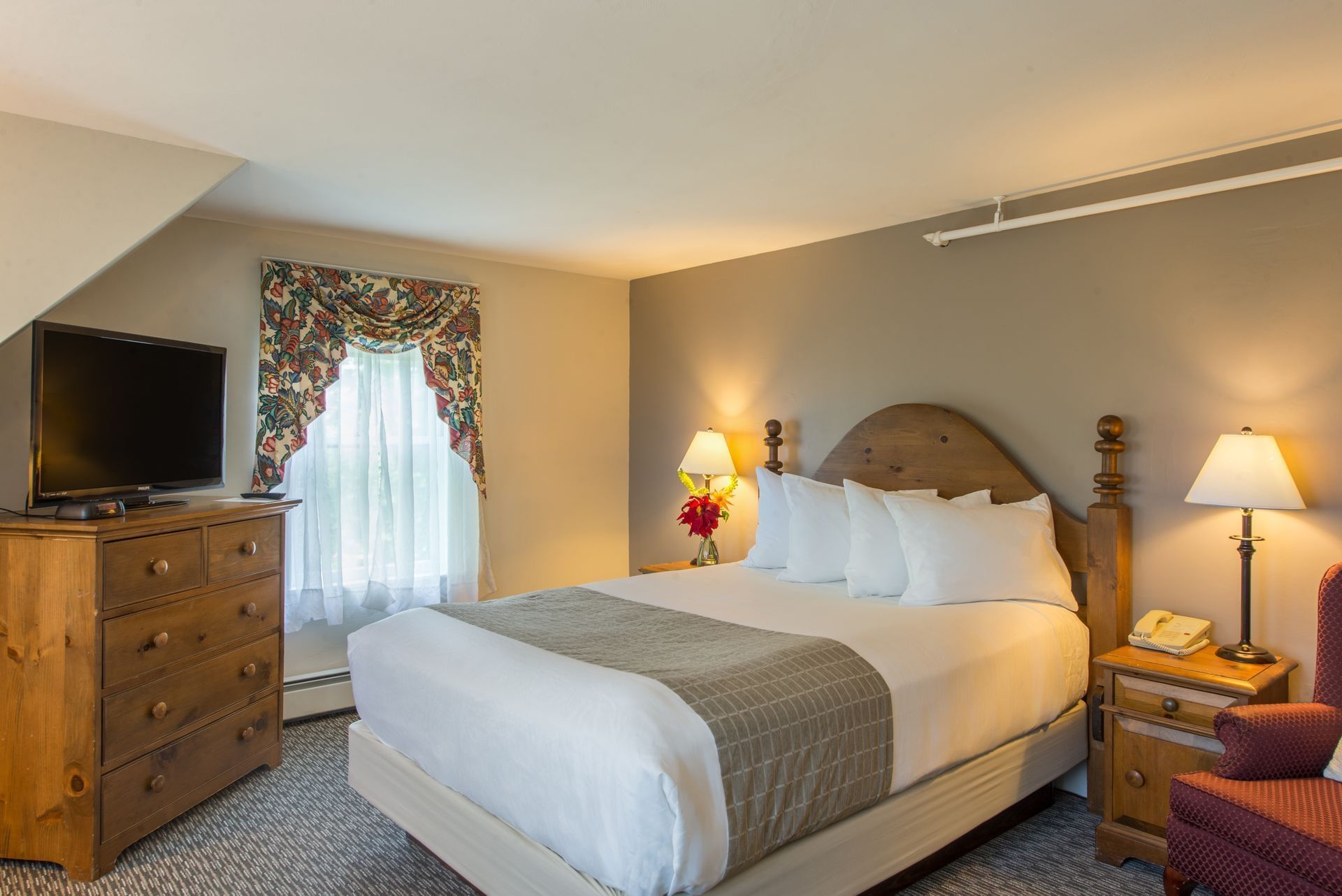 About Us
Recognized as a Historic Hotel of America, our 19th-century hotel embraces New England's four seasons with year-round activities. Summer fun on the ​greens starts at the picturesque 9-hole golf course. Autumn brings spectacular foliage that wraps the White Mountain Range in a canopy of color, the perfect backdrop for scenic drives along winding New England roads. Winter offers world-renowned cross-country skiing, as Jackson Village is winter's #1 cross-country ski area in the Eastern United States, and the mountain range is frosted with a blanket of snow.

Explore
In addition to our very own 9-hole golf course, we are close to Jackson's best hiking, biking, canoeing, kayaking, fishing, zip line tours, gondola rides, alpine slide, horseback riding, golfing, ice skating, snowshoeing, downhill and cross-country skiing, sleigh rides and more.

Summer Activities
Discover endless summer fun at Eagle Mountain House! From ceramics and hiking adventures to movie nights, s'mores by the fire, and exciting golf clinics, our activity calendar has something for everyone. Don't miss out on unforgettable moments - click here to explore our schedule and plan your perfect summer getaway!
Events
From the historic details in the hotel to the cascading Wildcat River falls, Eagle Mountain House & Golf Club boasts one of the most picturesque wedding venues in the White Mountains.

Features & Amenities
Nestled in the majestic White Mountains, The Eagle Mountain House & Golf Club is one of the few remaining grand hotels in New Hampshire to stay true to its heritage. Guests delight in our resort-style amenities and commitment to service.